タイ国に駐在経験のある日本人ビジネスマン(現役&OB)が個人の立場で参加しています。これまでの日本・タイ国両国におけるビジネス経験を生かし、両国間友好関係の促進に寄与したいと考えています。
sketched by H. Murata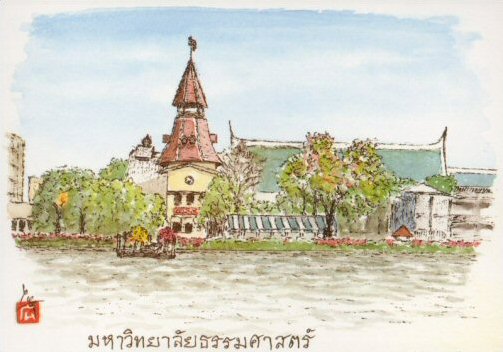 Thammasat University
リレーエッセイ 第16回配信
2023年11月01日配信
JTBF 広報委員会
シントン大使最終講話(再掲)
駐日タイ王国大使として4年間日タイ友好のためにご活躍頂いてきたシントン大使が9月末をもって定年を迎えられ、退任帰国されました。この機会に、2023年7月31日住友会館でのJTBF総会懇親会において大使から頂いたのご挨拶の原稿を再掲いたします。


Draft Speech by HE Mr. Singtong Lapsatepun at the 2023 JTBF annual party
Good evening. I am delighted to be with all JTBF members once again after the New Year party on January 15th. Since the second half of last year, Japan had gradually lifted the restriction measures related to Covid-19. International exchanges and face-to-face meetings have resumed, and so have the Embassy's activities.
I would like to express my gratitude to President KITAYAMA and all JTBF members for the continuous support for the Embassy and Team Thailand in Tokyo. Our JTBF friends kindly attended many of our important activities, from the Thai Festival at Yoyogi Park which was orgainised for the first time in 4 years, the celebration party for Mr. Kalin Sarasin, President of Thailand-Japan Association, to the networking reception among Thai-related private sectors on June 15th.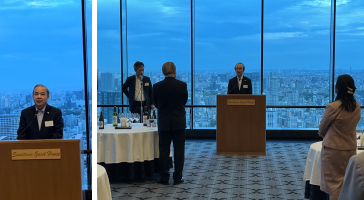 Japan holds a special place in my heart. As you might be aware, I studied here in Japan for almost 11 years and this is my third time that I was assigned to the Royal Thai Embassy in Tokyo. And since I started my first post in Japan, I have long known the JTBF. You are the veterans and Japanese expats who lived in Thailand when our country was in the early stage of industrial development. And that's why you have a strong bond with Thailand and are willing to help and support our relations in every way possible. I do believe that, as the organization grows, we need new people to step in and carry on the cordial spirit we have for each other. Therefore, I also encourage JTBF friends to look for opportunities to invite new faces to join the group.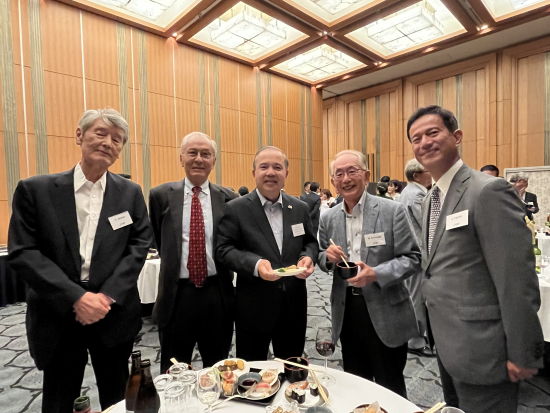 My JTBF friends, this year is my last year of this post in Japan and I only have 2 months left as the Thai Ambassador to Japan. This chapter will also conclude my career as a diplomat. I sincerely hope to have the opportunity to meet with you again, perhaps in Thailand. I really hope that our friendship will continue and you will kindly lend support to my successor and, as always, to my colleagues at the Embassy and Team Thailand.
Lastly, I would like to thank JTBF again for organizing this event. I wish you all a very friendly and memorable evening.